Tom Callahan is a corporate fitness coach and mentor. For the past 35 years, his successes as a Music Business Executive, Master Martial Artist, and Entrepreneur have taken him from Boston to LA, Japan to South America, Europe to Asia and to Boulder Colorado, where he currently resides as a consultant for music and media companies, a mentor to start up companies, and a world-renowned budo martial arts instructor.
As the United States Chairman and International Secretary for Kyokushin-Kan karate, Tom oversees 25 schools in the U.S. and liaisons with over 250 schools around the globe helping to build the organization into the largest and most respected. As an in demand speaker and instructor, Tom sits on a number of advisory boards where his unique insights are often called upon at music and martial arts conferences, worldwide. His most recent success is helping to create the company "Songtradr," an award winning leader in music licensing and branding.
With his distinguished career in business, martial arts and mentoring, Tom has a passion to share his unique philosophies on health, wellness, and character development. He is currently in the process of finishing his book "Corporate Fitness," a guide to improving one's character, leading to a healthier, happier and ultimately more productive you.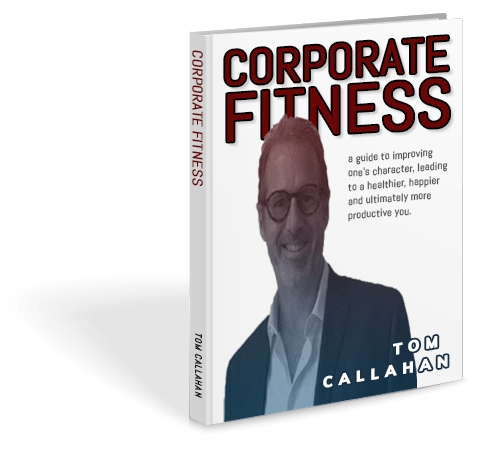 COMING SOON!
Tom's upcoming book "Corporate Fitness" will be released soon. Sign up today to be notified when it is available.